Italy's Valerio Cuomo and Team Russia took the gold medals at the Sochi Men's Sirius Epee World Cup. The event, which took place at the Sirius Arena, included 173 men's epeeists and 26 teams competing.
Cuomo faced France's Olympic champion Romain Cannone in the final match of individual men's epee, winning with a 15-9 score. Cannone defeated Hungarian world champion Gergely Siklosi in the semifinal round, 15-13, and Cuomo defeated Ukraine's Igor Reizlin, 15-13. In the quarterfinals, Cuomo also beat Switzerland's Max Heinzer, 15-7, who won against French world champion Yannick Borel in the round of 16, 15-14.
In men's team epee, Russia defeated Ukraine in the final match, 41-35. Ukraine beat Venezuela in the semifinals, 34-19, and Russia won against Korea, 40-39. The bronze medal went to Korea over Venezuela, 42-39.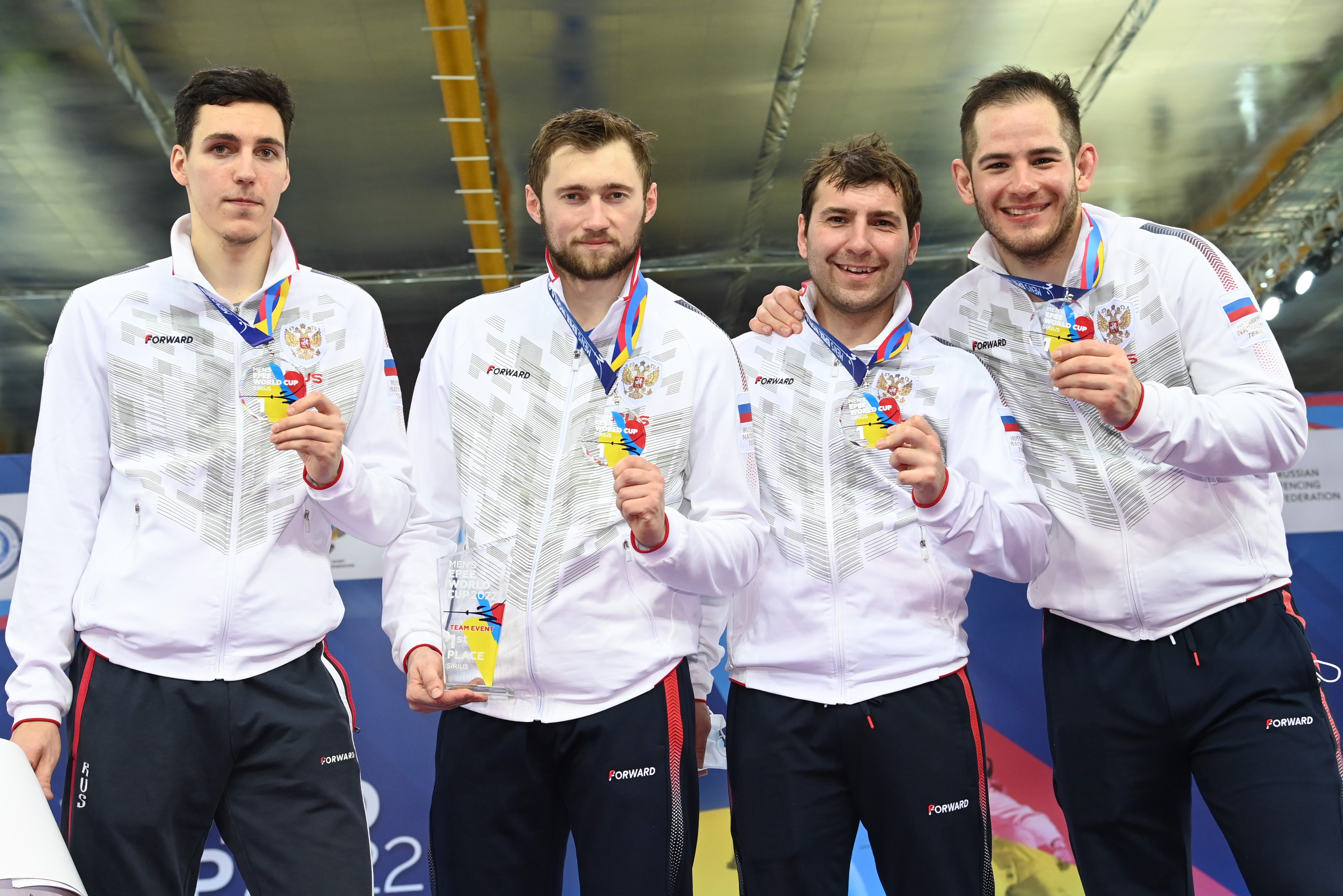 Final rankings in individual men's epee included Valerio Cuomo (ITA, gold), Romain Cannone (FRA, silver), Igor Reizlin (UKR, bronze), Gergely Siklosi (HUN, bronze), Andrea Santarelli (ITA), Alexandre Bardenet (FRA), Max Heinzer (SUI) and Federico Vismara (ITA).
Final rankings in men's team epee included Russia (gold), Ukraine (silver), Korea (bronze), Venezuela, Japan, Kazakhstan, Switzerland and Egypt.
Source: FIE
I am a young and vibrant sports journalist from Ghana, a member of the Sports Writers' Association of Ghana(SWAG), and working with Sports Preview Ghana and sports reporting outfit poised to bring all the latest and trending sports news around the globe.